Danessa M. Bolling, LMSW, LCDC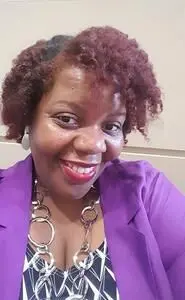 "Divine In Victory Always"
Danessa M. Bolling is a Licensed Master Social Worker (LMSW) and Licensed Chemical Dependency Counselor (LCDC) . She specialize in treating addiction, mental illness, and anti-social conduct. She believes that addiction (substance and non-substance related), mental illness and even behaviors that go against the norms of society are issues of the whole person and must be treated as such without stigma and with an expectancy that each individual has the capacity to lead a full life. When you come in for treatment with her, you will enter a partnership - one that is built on mutual respect and compassion.
Danessa M. Bolling has been in counseling field since 2002. She received her master's degree from University of Houston Graduate College of Social Work in Houston, TX in Social Work with a specialization in Health and Behavioral Health. She have worked in a variety of setting including the criminal justice system via both state and county operated facilities, transitional, residential and outpatient treatment centers, the mental health authority, non-profit community service agencies, and hospitals.
Rates & Insurance
Cigna & Cigna EAP
Curalinc Healthcare EAP
New Directions EAP - United States Postal Service
Optum EAP
UnitedHealthCare
Self-Pay
Hours of Availability & Time
Mondays 5 pm to 8 pm
Tuesdays 5 pm to 8 pm
Thursdays 5 pm to 8 pm
Saturdays call or email me for availability
Book your appointment (Self-scheduling)
(In Office & Virtual Sessions Available)
Contact Information
Contact info: 1-800-419-2568 ext 236
Fax: 832-358-3666, Attn: Danessa M. Bolling, LMSW, LCDC
Email info: [email protected]